Affordable Online Advertising
If you want to generate unlimited leads and sales for your business then online advertising can be a highly effective marketing tool. At Darroch Digital we have the knowledge to ensure we make the most of these opportunities. We provide affordable online advertising for Edinburgh, Glasgow and beyond.
Before we create an online advertising campaign we'll understand your business, audience and goals. From this, we'll recommend the most effective advertising channels and tactics to use.
These could include:
Search engine advertising on Google or Bing
Remarketing to people who have already been to your website
Social advertising on platforms such as Facebook, Instagram, Twitter, and Pinterest
Video advertising on YouTube
Why advertise online
There are many reasons why to advertise online. Here are our top ones are:
Effective targeting
Online advertising allows you to target customers in very specific ways such as age, gender, location, marital status, interest, hobbies, job title, browsing behaviour and many more. Plus this is also improving every day.
Better reporting
From the moment an online advert is setup we can track the performance of it. Examples like where the advert was shown, how many people saw it, customer behaviour, cost per click, cost per sale. Advertising online provides endless insight into how to become more effective.
Cost-efficient
Online advertising costs can be tightly controlled and are often much cheaper than offline channels such as radio, TV or print. Unlike offline advertising, digital campaigns have greater cost transparency allowing us to adjust the cost quickly based on recent performance.
If you want to get effectively advertise online for your small business get in touch with Darroch Digital today.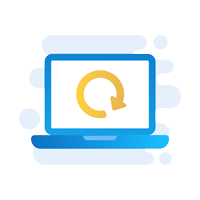 All In One Solution
All your website needs. One convenient point of contact. We're a multi-service solution.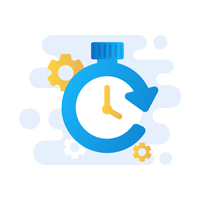 Fast Turnaround
We'll make sure your digital service is delivered quickly whilst never sacrificing quality.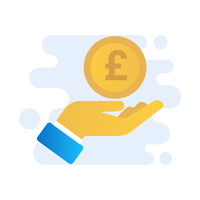 Great Value
We are cost effective which means more money in your pocket to help grow your business.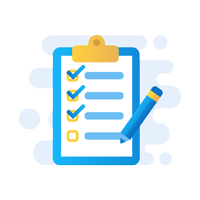 Quality Driven
Happy clients are key to growing our business. That's why we always deliver a high quality service.
Costs are dependant on the size of the campaign. To set up a campaign this can take anywhere from 30 minutes to 1 hour +. This includes things such as keyword, audience and behaviour research to determine the best place to target your intended audience.
As live money is being spent we'll be checking the campaign daily to ensure it's performing as expected. Underperforming ads will be paused or tweaked. We'll also create new ads on a frequent basis. This makes sure we can satisfy the objectives of the campaign.
When we're doing all of this we'll keep you updated on the progress and performance of the digital advertising campaign. Regular reports will be sent to you. This ensures complete transparency.
Costs depend on how long it takes to setup and manage the campaign.
✓ Keyword research
✓ Audience and behavioural targeting research
✓ Creation of text and image adverts
✓ Daily optimisation
✓ Regular reporting
Online Advertising Services
Pay per click advertising
Pay per click (PPC) is an advertising model in which advertisers pay a fee each time one of their ads is clicked. There are various methods of PPC advertising but one of the most common is paid search engine advertising on Google as well as Bing.
As SEO can take time to rank web pages, the benefits of PPC is that it provides instant visibility. When looking to advertise a new business online it can be an extremely effective method of generating leads and sales.
Paid search advertising dominates the top spaces on search engine result pages so that's why it's important to be seen by potential customers in this space. Almost 60% of people don't realise a Google paid ad when they see them with Google making it subtle to distinguish between a paid and organic ad.
With paid search advertising we run cost-effective search campaigns reaching customers who are likely to buy. If you're interested in running paid click campaigns, get in touch today.
Remarketing Advertising
Remarketing advertising targets people who have visited your website after they leave without buying. We can set up remarketing ads for specific pages with relevant visual or text ads. There are multiple platforms to do this such as Google Ads or Facebook and Instagram.
The main benefit of using this digital advertising tactic is you'll be targeting customers who are already aware of your brand and are therefore more likely to convert. Improved conversion rates mean lower cost per sale.
The ability to target your audience using a specific message is powerful. We can help craft messages such as special offers to help entice customers to convert. Get in touch with us today for us to manage your remarketing campaigns.
Social Media Advertising
Social media advertising uses platforms such as Facebook, Youtube, Instagram, Pinterest and Twitter to reach targeted audiences with your messaging. Our social media advertising service helps generate immediate visibility allow you to showcase your products and services to those who may be interested in them.
Social media ads allow you to reach a wider audience than those who are following your business account. With social media advertising platforms having a wide of targeting methods, it can be very effective at generating sales and brand awareness for your business.
The benefits of social media advertising are:
Your target audience spends a lot of time there
You can easily target specific audiences
There are numerous advertising formats
Your competitors are using it
Organic posts reach and engagement is less
If you want to use social media advertising we'll first understand your business and your audience. We'll agree the objective then create a campaign to help meet your KPIs and target. Your campaigns are continually reviewed and refine in order to maximise the performance with regular reporting sent.
Get in touch with us so that we can get your business advertised on social media to generate more brand awareness, leads and sales.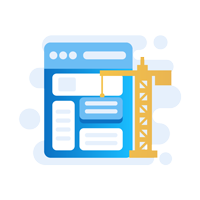 Website Design
Do you require a website or already have a website and want it refreshed? We offer a variety of cost-effective and practical solutions.
Frequently Asked Questions
What is online advertising and how does it work?
Online advertising using the internet to deliver marketing messages to a specific audience. The aim is to get the audience to undertake an action such as visiting your website, business, phoning to then buying a product or service.
What is PPC?
PPC known as Pay Per Click is an online advertising model to serve adverts an intended audience. Each time the ad is clicked, the advertiser pays.
How much does online advertising cost?
The cost can vary depending on platform, competition, how broad the targeting is and the relevance and quality of the ad.
Does Google advertising work?
Used correctly Google advertising works. Before setting up an advert with Google, you need to be clear on your objectives and how you will be able to measure against them.
Like any advertising platform, it will require continuous optimisation and tweaking of your adverts to make sure they are spending the right money and generating the right engagement and conversions.
Should I just stick to one digital advertising platform?
Depending on what your goals are, we generally recommend keeping a mixture of adverts running on different advertising platforms.
Generally, with a new business, we won't have the results to prove which is the most effective advert or campaign. That's why it's advisable to test each platform for the best conversions.
Get In Touch
Have any questions? Drop us an email, text or give us a call